Magic Motorsport
Flex configurator Full HW kit for New Users - Slave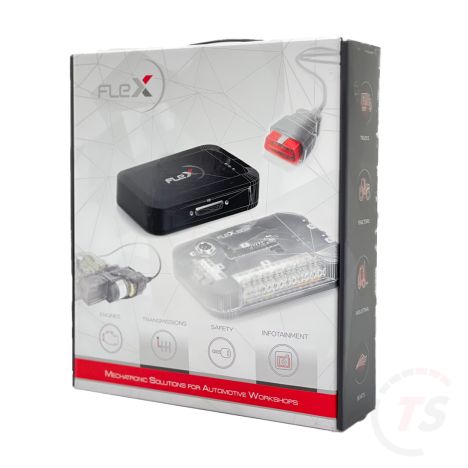 +10 FREE Credits Summer Deal !
Slave
Product information
Use your FLEX to easily tune, reprogram, upgrade or modify the software of most control units directly through the OBD socket of the vehicle. An internet connection gives you access to all the potential that the tool offers you.

For advanced and repairing jobs, use the Flexbox module to program your control unit in BDM, Bootloader, JTAG and AUD modes. The device detects eventual connection or communication errors thanks to the concept of its state-of-the -art design.

*included the FLX2.14 cable
This cable makes it possible to read fault codes in bench mode. Simply connect your diagnostic tool. Read and delete.
Pay attention ! This only concerns the hardware package:
The software must be purchased separately !
(Note: These 10 Free credits are only available if the slave is linked to the Master version of Dyno-chiptuningfiles).
TRANSFER: Slave transfer involves fees and requires mandatory subscription update (in case subscription is not active).
* Please note that we obligate Slave users to be linked to our Master tool for at least one year when purchasing a slave tool in combination with free DCF credits from Tuning-shop.com.
Manufacturer product number