Sale
SALE
Alientech
GYS Alientech Package K-TAG Slave
GYS Alientech Package K-TAG Slave GYSFLASH 100-12 HF (2.5M cables) Alientech K-TAG Slave (Tool) 5 free Tuningfiles!
€ 1150.00
€ 1000.00 Excl. VAT
Order now
Chiptuning tools and Tuning hardware!
We are the best and fastest webshop for chiptuning tools and tuning hardware. We sell everything when it comes to chiptuning, from only accesoires to complete packages.
We will help you with your purchase and are always willing to answer your questions.
What our clients say
Great service and fast shipping! Absolutely the best place to buy tuning tools. Big redneck thanks! 😎
Fast service and friendly!
Which tool for
which car
Need some help? Use our product finder to find what you need for your car: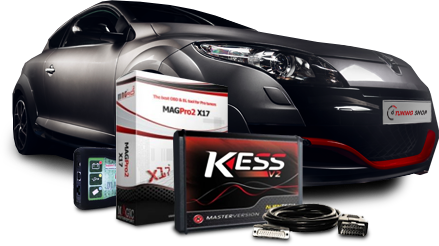 "Our experience allows us to help you find exactly what you need to start tuning!"
Iframe car configurator
FREE for all users
Tuning-shop.com now offers a responsive iframe containing our complete database of tuning specifications which you can use on your own website.