Magic Motorsport tool update: Flex 3.6.0.0
20 June 2019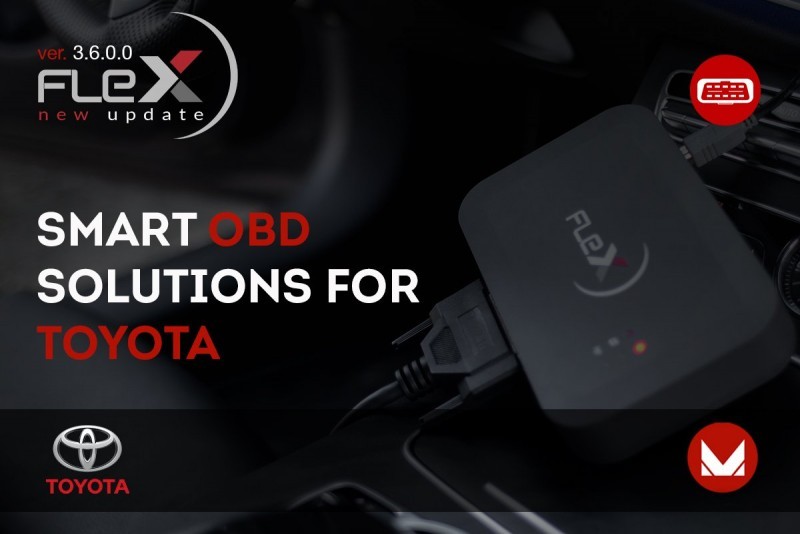 A new Magic Motorsport update is available now - for the obd tuning tool Flex 3.6.0.0 - with more than a thousand vehicles added. We have implemented the protocols for Toyota Denso 896xx (most vehicles from 2005 to today still use one of those ECU's).
What is new?
All those vehicles which are supported will be done by Flex with only one protocol. This means that the Magic Motorsport tool is able to autodetect which is the most correct way to work with the unit.Furthermore, big improvements to the protocol have been made, increasing its reliability and efficiency.
Besides bench and boot protocols for BMW bikes with ME17.2 we developed bootloader protocol to clone Siemens PDK3000 control units, present on many Porsche Carrera, Panamera, 918 and Macan. Work in progress for many more OBD protocols, both from MAGPro2 X17 and totally new, so stay tuned!
We remind you it is still possible to upgrade to Flex for €195; + VAT, and that this option will expire once all the protocols inside X17 will be moved into Flex.
New protocols have been added to this obd tuning tools
BMW Bosch ME17.2 TC1797 Bench: Read/Write/Checksum Internal Flash, Read/Write/Checksum Internal EEPROM, Full Read/Full Write Clone/Restore
BMW Bosch ME17.2 TC1797 Boot: Read/Write/Checksum Internal Flash, Read/Write/Checksum Internal EEPROM, Full Read/Full Write Clone/Restore
BMW Siemens MSS60 MPC564 BDM: Read/Write/Checksum Internal Flash, Read/Write/Checksum External Flash S29CD016J
BMW Siemens MSS65 MPC564 BDM: Read/Write/Checksum Internal Flash, Read/Write/Checksum External Flash S29CD016J
BMW Siemens MSV70 MPC564 BDM: Read/Write/Checksum Internal Flash, Read/Write/Checksum External Flash S29CD016J, Read/Write External EEPROM 95320
Citroen Bosch MED17.4 TC1767 Bench: Read/Write/Checksum Internal Flash, Read/Write/Checksum Internal EEPROM, Full Read/Full Write Clone/Restore
Citroen Bosch MED17.4 TC1767 Boot: Read/Write/Checksum Internal Flash, Read/Write/Checksum Internal EEPROM, Full Read/Full Write Clone/Restore
Citroen Bosch MEV17.4 TC1766 Bench: Read/Write/Checksum Internal Flash, Read/Write/Checksum Internal EEPROM, Full Read/Full Write Clone/Restore
Citroen Bosch MEV17.4 TC1766 Boot: Read/Write/Checksum Internal Flash, Read/Write/Checksum Internal EEPROM, Full Read/Full Write Clone/Restore
Daihatsu Denso 896xx OBD (all versions, autodetect) (Fast init): Virtual Read/Read (where possible)/Write/Checksum Maps
Ford Bosch EDC16C34 MPC561 BDM: Read/Write/Checksum External Flash CD016J, Read/Write External EEPROM 95320, Full Read/Full Write Clone/Restore
Ford Continental EMS2205 TC1766 Boot: Read/Write/Checksum Internal Flash, Read/Write Internal EEPROM, Full Read/Full Write Clone/Restore
Iveco Bosch EDC17CP52 TC1797 Bench: Read/Write/Checksum Internal Flash, Read/Write/Checksum Internal EEPROM, Full Read/Full Write Clone/Restore
Iveco Bosch EDC17CP52 TC1797 Boot: Read/Write/Checksum Internal Flash, Read/Write/Checksum Internal EEPROM, Full Read/Full Write Clone/Restore
Lexus Denso 896xx OBD (all versions, autodetect) (Fast init): Virtual Read/Read (where possible)/Write/Checksum Maps
Mercedes Siemens SIM266 MPC561 BDM: Read/Write/Checksum External Flash S29CD016G
Mitsuoka Denso 896xx OBD (all versions, autodetect) (Fast init) : Virtual Read/Read (where possible)/Write/Checksum Maps
Peugeot Bosch MED17.4 TC1767 Bench: Read/Write/Checksum Internal Flash, Read/Write/Checksum Internal EEPROM, Full Read/Full Write Clone/Restore
Peugeot Bosch MED17.4 TC1767 Boot: Read/Write/Checksum Internal Flash, Read/Write/Checksum Internal EEPROM, Full Read/Full Write Clone/Restore
Peugeot Bosch MEV17.4 TC1766 Bench: Read/Write/Checksum Internal Flash, Read/Write/Checksum Internal EEPROM, Full Read/Full Write Clone/Restore
Peugeot Bosch MEV17.4 TC1766 Boot: Read/Write/Checksum Internal Flash, Read/Write/Checksum Internal EEPROM, Full Read/Full Write Clone/Restore
Porsche Siemens PDK3000 TC1766 Boot: Read/Write/Checksum Internal Flash, Read/Write Internal EEPROM, Full Read/Full Write Clone/Restore
Subaru Denso 896xx OBD (all versions, autodetect) (Fast init): Virtual Read/Read (where possible)/Write/Checksum Maps
Toyota Denso 896xx OBD (all versions, autodetect) (Fast init): Virtual Read/Read (where possible)/Write/Checksum Maps
Bugfixes
BMW Bosch EDC16C1-4.41 BDM: added support for hw previously not supported
BMW Bosch MEVD17.2.G OBD ENET: fixed issue with writing due to new seed/key on newest M4
FAL Bosch EDC16C39 BDM: fixed an error with external flash writing
Hyundai & Kia Bosch ME17.9.11 Bench & Boot: fixed CRC issue on internal EEPROM
Porsche Continental SDI10.4 TC1791 Boot: fixed a issue during full backup writing
Nissan Bosch EDC17C84 TC1782 Bench & Boot: fixed a issue with some uncommon versions CRC
VAG Bosch MEDC17 OBD: fixed issue that prevented Flex from verifying checksum after the reading
GUI: minor fixes to functionment
Start tuning with the improved obd chiptuning tool: Flex 3.6.0.0
ALL MSD8x, MSV90, SIM271 Bench: now the password won't be overwritten during cloning procedure. This means now clone can be done without modifying the file through service.
GUI: added spanish translation
GUI: added dutch translation
GUI: added french translation
Hyundai/Kia Denso SH72546 OBD & Bench: added support for a new CRC type
MB Bosch EDC17CP57 OBD: added support for a newer sw type
Porsche Continental SDI10.4 TC1791 Boot: added a new CRC type
VAG Continental DQ200-G2_PQ Bench: added a new CRC type