Alientech tool update: K-Suite Release 3.61
24 October 2019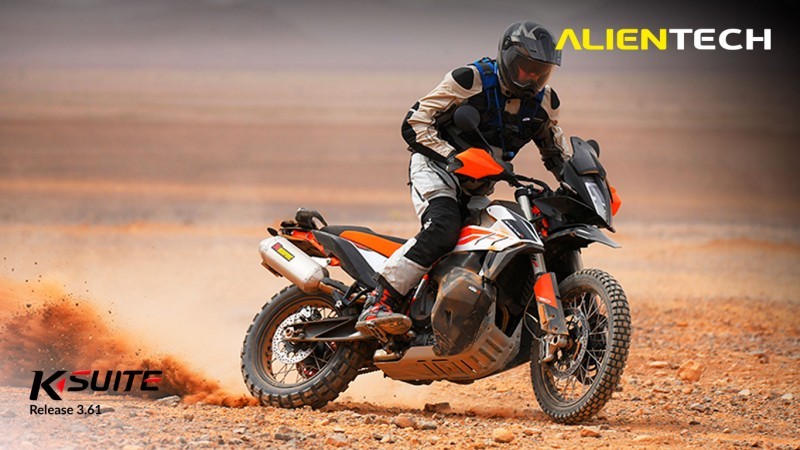 New Ford, Iveco, KTM, Renault, Toyota, Volvo and Volkswagen vehicles are now supported by K-TAG SM (Service Mode). Thanks to the new Service Mode you can remap them without opening the ECU!
How to receive the new Service Mode (for free)
Read and write directly on bench the ECUs Bosch EDC17C69, EDC17CP19, EDC17CP20, EDC17CP22, EDC17CP58, EDC17CP65, M17.8.42, ME17.9.21 and ME17.9.53!
To use the new Service Mode, you will not need to purchase any new hardware, cable or external adapter. To receive the new activation free of charge, you only need an active subscription and the Tricore Service Mode on K-TAG Master or Slave. The new activation Service Mode will contain all the communication protocols included in the Tricore Service Mode activation.
Lots of models with petrol and diesel engines have been added to the list! Thanks to this new Alientech tool update, you can now read and write the ECUs of Iveco Daily LCV, KTM Duke motorcycles, but also Volvo marine engines and Toyota and Ford cars.
New ECUs supported by K-TAG with Service Mode (SM)
Ford F-150 3.0 V6 Powerstroke 10AT
Bosch EDC17CP65 [RD, WR]
Iveco Daily 35C 35C12 2.3L I4
Bosch EDC17C69 [RD, WR]
Iveco Daily 35C 35C14 2.3L I4
Bosch EDC17C69 [RD, WR]
Iveco Daily 35C 35C16 2.3L I4
Bosch EDC17C69 [RD, WR]
Iveco Daily 35S 35S12 2.3L I4
Bosch EDC17C69 [RD, WR]
KTM Adventure 790 Adventure
Bosch ME17.9.21 [RD, WR]
KTM Duke 125 Duke
Bosch M17.8.42 [RD, WR]
KTM Duke 200 Duke
Bosch M17.8.42 [RD, WR]
KTM Duke 390 Duke
Bosch M17.8.42 [RD, WR]
KTM Duke 790 Duke
Bosch ME17.9.21 [RD, WR]
Renault Espace 2.0 dCi 6MT
Bosch EDC17CP58 [RD, WR]
Renault Laguna 2.0 dCi 6AT
Bosch EDC17CP58 [RD, WR]
Renault Laguna 2.0 dCi 6MT
Bosch EDC17CP58 [RD, WR]
Renault Megane 2.0 dCi 6MT
Bosch EDC17CP19 [RD, WR]
Toyota Aygo AB40 1.0 VVT-i
Bosch ME17.9.53 [RD, WR]
Volkswagen Crafter 2E 2.5 TDI 6MT
Bosch EDC17CP20 [RD, WR]
Volvo Penta D3-140 A 2.4 TD
Bosch EDC17CP22 [RD, WR]
Volvo Penta D3-170 A 2.4 TD
Bosch EDC17CP22 [RD, WR]
Volvo Penta D3-200 A 2.4 TD
Bosch EDC17CP22 [RD, WR]
Volvo Penta D3-220 A 2.4 TD
Bosch EDC17CP22 [RD, WR]