Alientech tool update: K-Suite Release 3.49
4 July 2019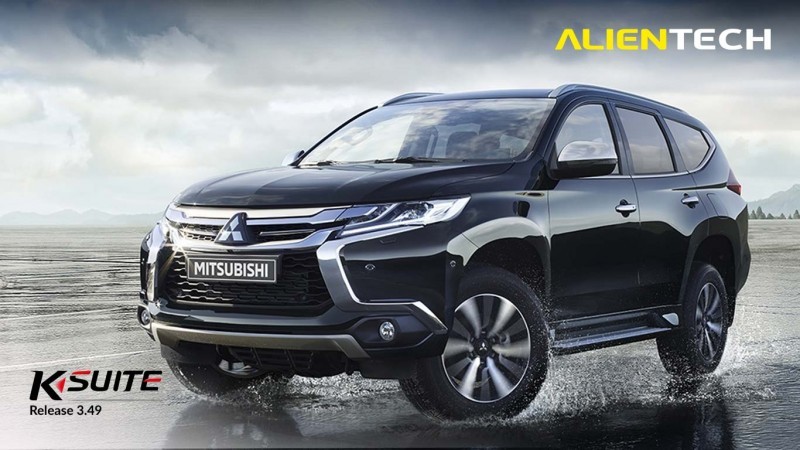 New protocols are added by K-Tag to the bootloader of Mitsubishi and the Tricore Service Mode thanks to the new Alientech tool update K-Suite Release 3.49. In other words: the ECU remapping tools with microcontroller TC1762, TC1793, MH8102F and MH8115F are now available.
Thanks to this update, the ECUs of off-road vehicle of the Japanese company Mitsubishi Motors, but also the ECUs of some marine engines of the Suzukibrand, will be supported by K-TAG. McLaren, Mercedes with other VAG vehicles, enrich our vehicle list supported by K-TAG directly through the connector without opening the ECU.
Do you want to discover them? Download the vehicle list!
New ECUs supported by K-TAG with Bootloader Mitsubishi:
MITSUBISHI 33920-87L10 - SUKUZI
MITSUBISHI E6T83xx – MITSUBISHI
New ECUs supported by K-TAG with Tricore SM:
BOSCH ME17.9.51 IROM TC1762 - SUZUKI
BOSCH ME17.8.33 IROM TC1793 - MCLAREN
BOSCH MED17.1.27 IROM TC1793 - VAG
BOSCH MED17.7.7 IROM TC1793 – MERCEDES