Alientech tool update: 'coming soon section' new protocols for Powergate3+!
30 March 2020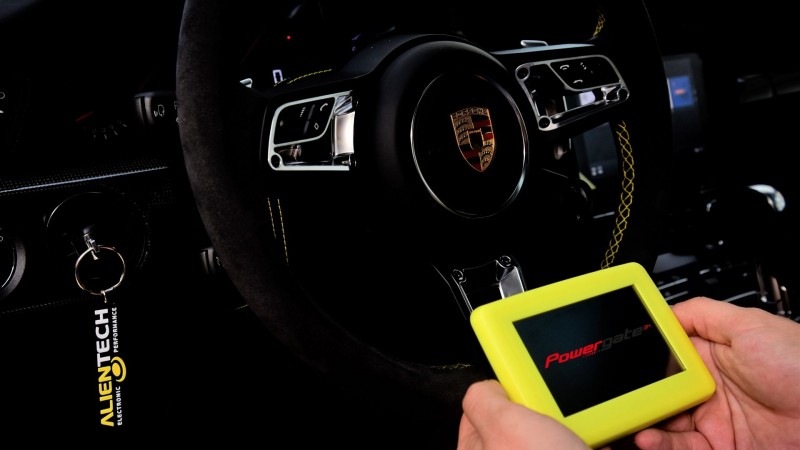 Thanks to the great demand of some relevant vehicles, we decided to make new protocols available in coming soon! The Alientech Manager software now includes the new "coming soon" section, in which you will find a constantly updated list with all the new protocols that will be released progressively.
The new 'coming soon' section
Within the new "coming soon" section in Alientech Manager, to which you will access by connecting your Powergate decoder, you will find not only cars, but also a large number of motorbikes: you can work in advance on BWM Motorrad with Bosch ME17 ECU. But that's not all!

You will be able to work also on FCA, Toyota, Land Rover, VAG, PSA, Nissan, and Honda vehicles. Expand your options and take advantage of the protocols in coming soon with DENSO 8966X, BOSCH EDC17CP55, MED17, CONTINENTAL SIMOS8.4, SIMOS8.5, SIMOS 15, CM2350B, GPEC3 (K-TAG patch needed), VALEO VD46.1, HITACHI NEC28 ECUS.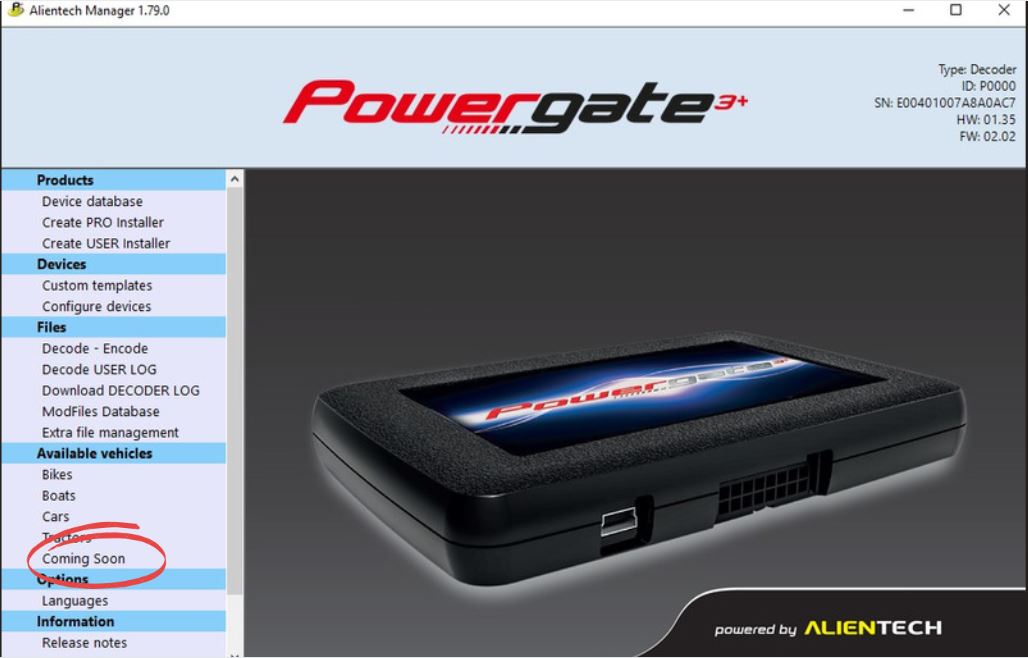 Starting from today, the following ECUS will be available for Powergate3+ in the "coming soon" section:
BMW BOSCH EDC17XXXX G-SERIES
BMW BOSCH MED17 G SERIES M&S
BMW MOTORRAD BOSCH BMS-MP ME17.2.4 CAN
BMW MOTORRAD BOSCH BMS-O ME17.2.42 CAN
DODGE CONTINENTAL CM2350B
FCA CONTINENTAL GPEC3
FCA EDC17C49
FORD BOSCH MED17.0.7
FORD CONTINENTAL EMS2511
HONDA BOSCH MED17.9.3
LAND ROVER BOSCH EDC17CP55
LAND ROVER BOSCH MED17.8.32 FLEXRAY
MERCEDES BOSCH EDC17C43 – EDC17C66 – EDC17CP46
MERCEDES BOSCH MED17.7.1
MINI BOSCH MEV17.2.2 – MEVD17.2.2
NISSAN HITACHI NEC28
PSA VALEO VD46.1
TOYOTA DENSO 8966X – 0KXXX D76F019XXX
VAG BOSCH MED17.1.1 M&S
VAG BOSCH MED17.1.27 CANOPEN
VAG CONTINENTAL SIMOS8.4
VAG CONTINENTAL SIMOS8.5
VAG CONTINENTAL SIMOS15