Alientech news update: Upgrade 1.16
10 August 2022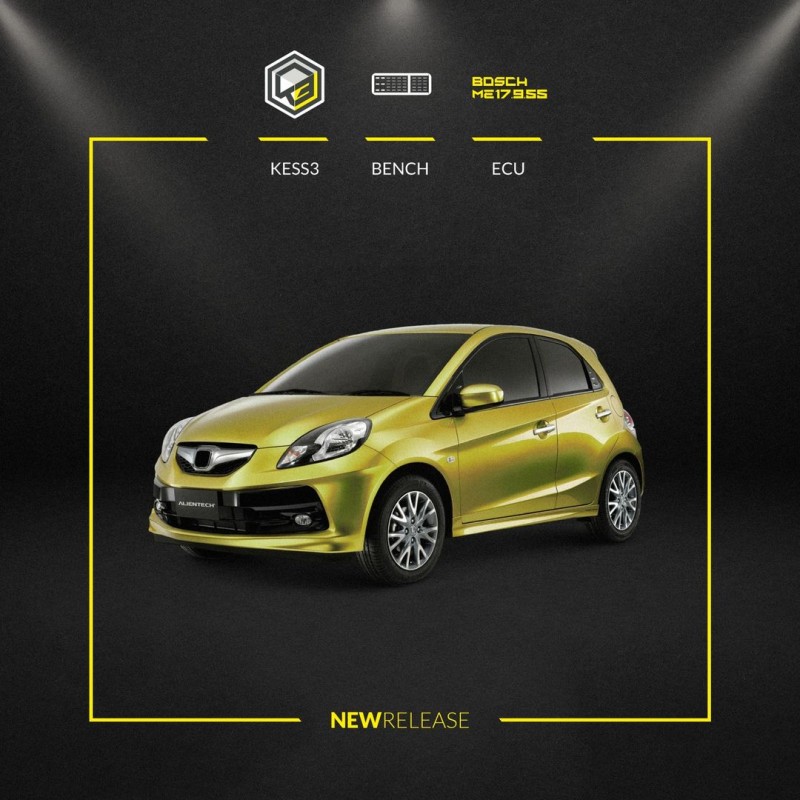 Remap with KESS3 the small Honda Brio equipped with Bosch ME17.9.55 TC1724 control unit
After this upgrade, you can read and write in Bench mode the Bosch ME17.9.55 TC1724 and MITSUBISHI 33920-65D6 ECUs that equip the Honda and Suzuki brands.

KESS3 is under constant update and two more protocols have been added to extend your customer base. Work on the ECU's of two new supported vehicles: Honda Brio (MY 2015) and Suzuki Grand Vitara (MY 1999).

Focus on supported ECU's:
Bosch ME17.9.55 TC1724
Mitsubishi 33920-65D6
Work safely and faster than ever thanks to KESS3 technology: connect to ECUs in Bench mode and give your customers improved service through targeted remapping and repair work.
Bosch ME17.9.55 TC1724
HONDA
RD, WR in Bench Mode
| | | | |
| --- | --- | --- | --- |
| Brio | 1.2 i-VTEC I4 | Petrol | 65 Kw |
Mitsubishi 33920-65D6
SUZUKI
RD, WR in Bench Mode
| | | | |
| --- | --- | --- | --- |
| Grand Vitara | 2.0i 16v | Petrol | 94 Kw |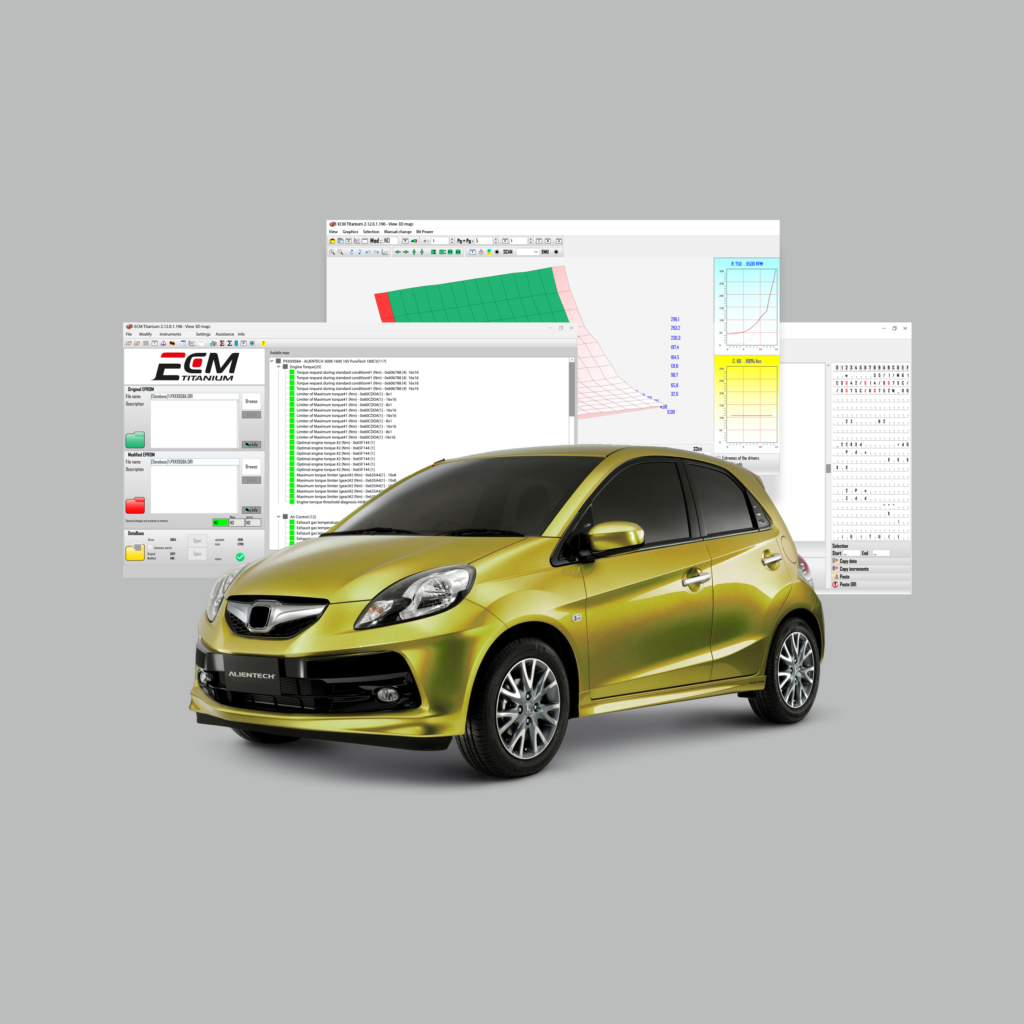 Boost your work with ECM Titanium
Solving your customers' problems is up to you: with your service you can make them satisfied, build their loyalty and create a revenue opportunity. To do this, you need to achieve a cost-effective and effective result, but with ECM Titanium you have the solution.

Working on the management maps of the lambda sensor, injection, spark advance and, (when the engine provides for it), the phase shifter, optimization of performance and lower fuel consumption will be the natural consequence of good calibration.

In these cases where petrol engines are not turbocharged, a real improvement in power delivery can really change the driving style of the vehicle.

Thanks to ECM Titanium, you can provide precisely and reliably targeted intervention focused on improving performance and satisfying your customer's needs.