Alientech news update: K-Suite release 4.12
25 November 2020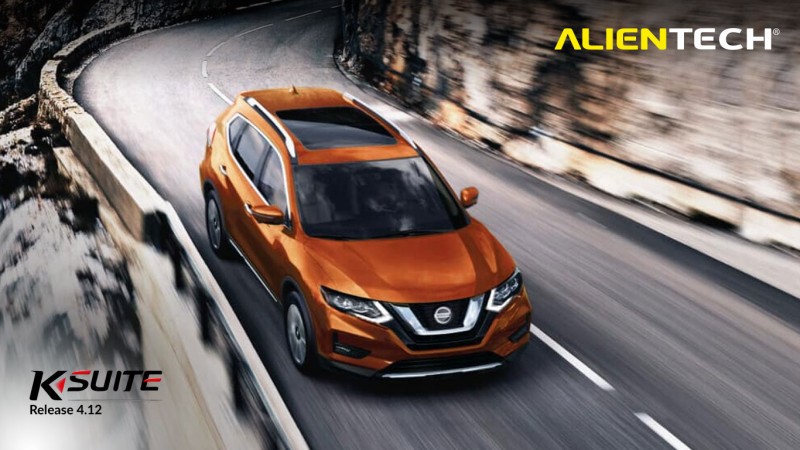 New Nissan Rogue supported by K-TAG Bootmode
READ AND WRITE THE ECU HITACHI NEC029 SH72533 EQUIPPED ON THE NEW NISSAN ROGUE.
It is the best-selling Nissan model in the last two years, since 2018 when it appeared on the US market. Petrol engine 2.5 16v CVT controlled by an ECU Hitachi NEC029 and the SH72533 microcontroller.
A challenge for the manufacturers: to recalibrate these kinds of vehicles offers great satisfaction, but It is risky if you do not operate with reliable tools. The Alientech technicians come to your aid to give all you need to work safely and especially first!
HITACHI NEC029
Nissan Rogue 2.5 16v CVT
Hitachi NEC029 [RD, WR]
With K-TAG you can read and write in boot the Hitachi NEC029 ECU equipped on the 2020 Nissan Rogue. No one else in the market has developed a protocol to elaborate these vehicles yet: only with the Alientech K-TAG you can.