Magic Motorsport news update: StageX
1 September 2020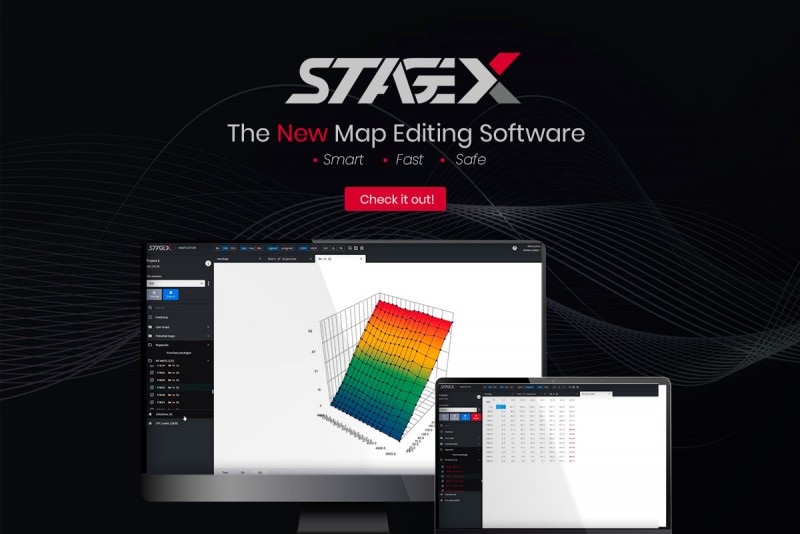 StageX the new smart, fast and safe map editing software
MAGICMOTORSPORT has released StageX, the new smart, fast and safe map editing software that uses artificial intelligence to modify engine control unit and automatic transmission files.
StageX is the ideal software for both tuning enthusiasts and professionals. It is able to quickly identify and index the calibration tables of the electronics of the vehicle to be able to modify them in complete safety.
Take advantage of this new solution from MAGICMOTORSPORT… try out the Basic version of StageX!
How does it work?
StageX lets you organize your workload both through the purchase of coins and/or software licenses. Plus, if you are already a customer with an active Helpdesk account, your subscription fee gives you an added value: you can use the StageX Basic license for free.
Please note that all software packages available for FLEX in the Master version* must be active in your Helpdesk account.
The instructions on how to activate the STAGEX BASIC license for Master customers with an active subscription in their MMS account are available via ticket here.
* The StageX BASIC license is offered free of charge to Master customers with an active subscription who own the following products in their MMS Helpdesk account:
FLX1.1 + FLS0.5M package
Or
FLX1.1. together with MAGPro2 X17 (MAGP1.2M).
Customers who do not have the full range of MAGICMOTORSPORT software packages or those equivalent to the functions of X17 will still be able to access special offers dedicated to MMS customers via Helpdesk ticket.