Alientech tool update: Powergate 3 release 1.77.2
9 December 2019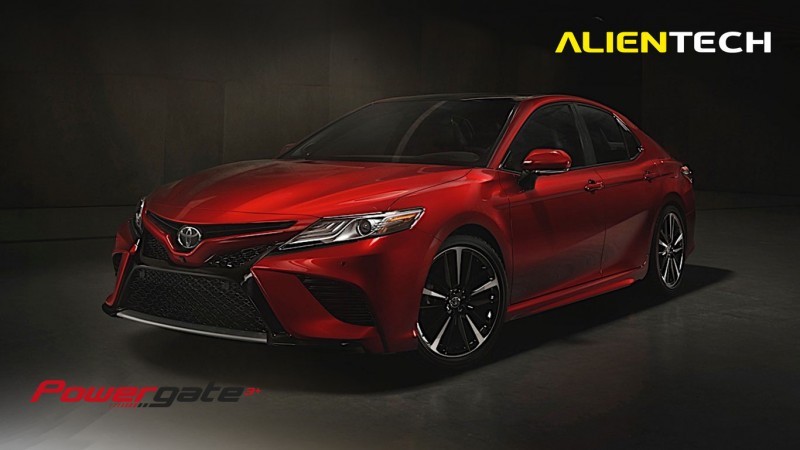 New Lexus and Toyota vehicles are now supported by Powergate3+! Thanks to the new update of the Alientech Manager, the ECU remapping software of Powergate3 +, you will be able to work professionally and quickly on petrol vehicles with 2GR-FKS - 3.5L engine, such as Lexus ES, GS, IS, LS, RC, RX , Toyota Alphard, Avalon, Camry, Highlander, Sienna and Tacoma.
The ideal ECU programming tool
Powergate3+ is the ideal tool to increase your business: you will be able to store the Original and modified Files and your customer will be able to program the ECU in complete autonomy. The guided procedures guarantee simplicity and maximum safety of use: the modifications have never been so fast and intuitive. All this allows you to work even with customers away from you, allowing you to expand your range of action in terms of sales.
New vehicles available
Lexus ES XV70 ES350 3.5 V6 VVT-i
Denso 89661-04xxx (CAN) [RD, WR]
Lexus GS GRL12 GS350 3.5 V6 VVT-i
Denso 89661-04xxx (CAN) [RD, WR]
Lexus GS GRL16 GS350 3.5 V6 VVT-i
Denso 89661-04xxx (CAN) [RD, WR]
Lexus IS XE30 IS350 3.5 V6 VVT-i
Denso 89661-04xxx (CAN) [RD, WR]
Lexus LS XF50 LS350 3.5 V6 VVT-i
Denso 89661-04xxx (CAN) [RD, WR]
Lexus RC GSC10 RC350 3.5 V6 VVT-i
Denso 89661-04xxx (CAN) [RD, WR]
Lexus RX GGL20 RX350 3.5 V6 VVT-i
Denso 89661-04xxx (CAN) [RD, WR]
Lexus RX GGL25 RX350 3.5 V6 VVT-i
Denso 89661-04xxx (CAN) [RD, WR]
Toyota Alphard GGH30 3.5 V6 VVT-i
Denso 89661-04xxx (CAN) [RD, WR]
Toyota Avalon GGH30 3.5 V6 VVT-i
Denso 89661-04xxx (CAN) [RD, WR]
Toyota Camry GSV70 3.5 V6 VVT-i
Denso 89661-04xxx (CAN) [RD, WR]
Toyota Highlander GSU50 3.5 V6 VVT-i
Denso 89661-04xxx (CAN) [RD, WR]
Toyota Highlander GSU55 3.5 V6 VVT-i
Denso 89661-04xxx (CAN) [RD, WR]
Toyota Sienna GSL30 3.5 V6 VVT-i
Denso 89661-04xxx (CAN) [RD, WR]
Toyota Sienna GSL33 3.5 V6 VVT-i
Denso 89661-04xxx (CAN) [RD, WR]
Toyota Sienna GSL35 3.5 V6 VVT-i
Denso 89661-04xxx (CAN) [RD, WR]
Toyota Tacoma GRN305 3.5 24v V6 VVT-i
Denso 89661-04xxx (CAN) [RD, WR]
Toyota Tacoma GRN310 3.5 24v V6 VVT-i
Denso 89661-04xxx (CAN) [RD, WR]
Toyota Tacoma GRN325 3.5 24v V6 VVT-i
Denso 89661-04xxx (CAN) [RD, WR]
Toyota Tacoma GRN330 3.5 24v V6 VVT-i
Denso 89661-04xxx (CAN) [RD, WR]