Alientech tool update: K-Suite Release 3.79
11 March 2020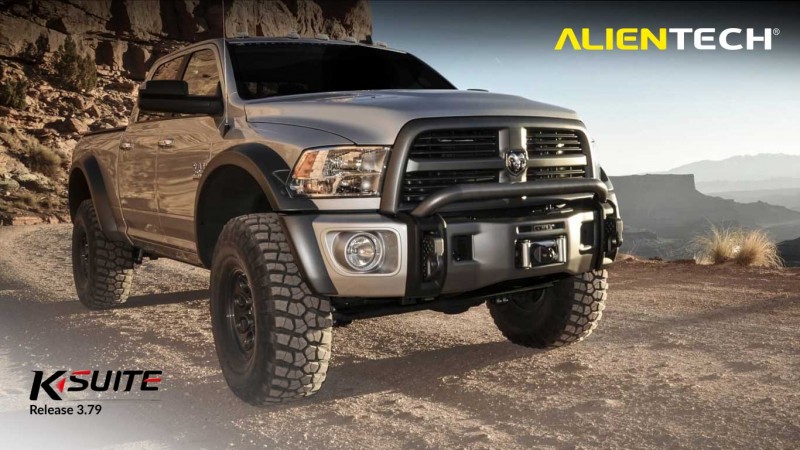 DODGE RAM: Continental CM2350B and TCU ZF 8HP75 ECU supported in OBD by KESSv2.
Dodge RAM now supported in OBD! RAM 3500 Cummins 6.7L, RAM 2500 Cummins 6.7L, RAM 1500 5.7 V8 Hemi and RAM 1500 3.0 EcoDiesel are supported by KESSv2!

Thanks to this expected update, KESSv2 supports all models via the OBD2 inside the vehicle. The news is not over!! To make you even more competitive and offer an increasingly complete service, Alientech technicians have worked to have both engine control units and automatic transmission supported by our programmer KESSv2: in fact, in addition to the ECU, also the TCU (Automatic Transmission Control Unit) of Dodge RAM 1500 5.7 V8 Hemi and Dodge RAM 1500 3.0 EcoDiesel is now supported.
Therefore, both the engine control unit and the automatic transmission control unit will be supported for these vehicles, in this way you can read and write ECUs and TCUs without having to pay for each programming, being all included within the car activation. In this way, you will offer the customer a wide choice, allowing the vehicle to express its true potential.
New vehicles supported by KESSv2
Dodge RAM 1500 3.0 V6 EcoDiesel 8AT
Bosch 8HP75 [RD, WR]
Dodge RAM 1500 5.7 V8 Hemi 8AT
Bosch 8HP75 [RD, WR]
Dodge RAM 2500 6.7 L6
Continental CM2350B [RD, WR]
Dodge RAM 3500 6.7 L6
Continental CM2350B [RD, WR]
Dodge RAM Chassis Cab 6.7 L6
Continental CM2350B [RD, WR]