Alientech tool update: K-Suite Release 3.43
16 May 2019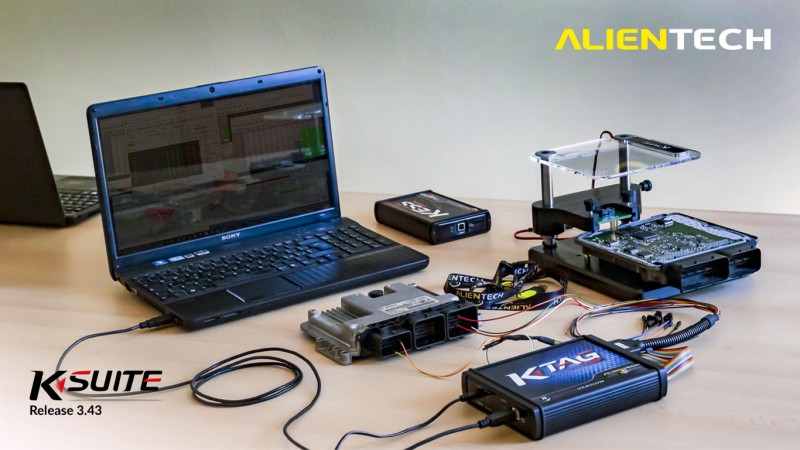 Don't open the ECU, read, write and make your backup on the bench, directly through the connector!
Thanks to the new K-Suite and K-TAG update, from today you will be able to work on more ECUs Bosch EDC17 and MEDV17 with TC1796.

Work safely! K-TAG, the cables supplied and an active subscription, are all you need!

If you have an active subscription on K-TAG Master or Slave with Tricore-ST activation, you'll have access to the new activation TSM (Tricore Service Mode) for free.
TRICORE SERVICE MODE
Now, on Mini, and vehicles of the VAG and PSA group, with ECU Bosch, micro TC1796, you can work directly through the connector, without opening the ECU!

New ECUs supported by K-TAG with Tricore SM:
BOSCH EDC17C10 XROM TC1796 PSA TSM
BOSCH EDC17CP14 IROM TC1796 VAG TSM
BOSCH EDC17CP14 IROM/XROM TC1796 VAG TSM
BOSCH EDC17CP14 XROM TC1796 VAG TSM
BOSCH EDC17U05 XROM TC1796 VAG TSM
BOSCH MEDV17.2 XROM TC1796 MINI TSM
BOSCH MEDV17.4 XROM TC1796 PSA TSM