Alientech news update: K-Suite Release 4.05
30 September 2020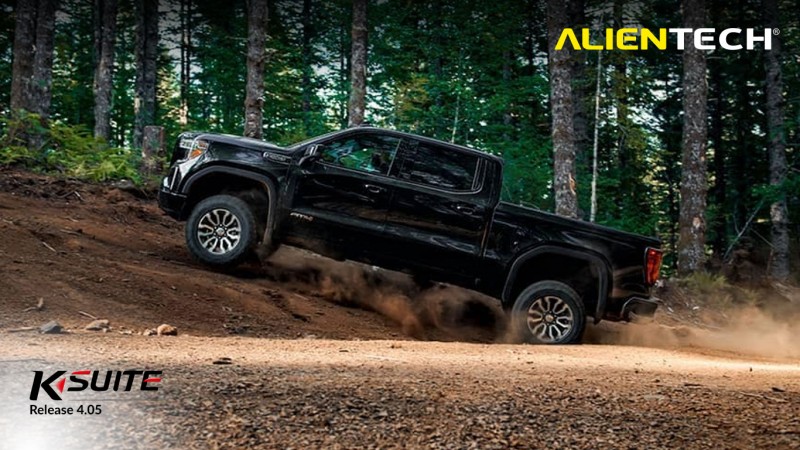 CADILLAC, CHEVROLET, GMC: RAISE THE PERFORMANCES OF THE VEHICLES EQUIPPED WITH ECU ACDELCO E92
The K-Suite update introduces the ECU ACDELCO E92 equipped on Cadillac, Chevrolet, GMC of the GM group, produced from 2015. They are vehicles with very powerful gasoline engines 6.2 V8 that, acquire even more power, if recalibrated in the right way. Take action to improve these vehicles performances is a challenge for every tuner: with K-TAG you work harder!
The new protocol introduces reading, writing, and cloning using K-TAG. This allows you to repair, recalibrate and intervene directly on the microcontrollers of the ACDELCO E92 ECU.
Microcontroller MPC5674F Freescale, in BAM Freescale mode.
The connection with the ECU takes place via BAM line and allows all the operational procedures.
This protocol is added to the number 741 of KESSv2. Only with Alientech you have got everything you need to get the most out of your work.

ACDELCO E92
Cadillac CTS-V 6.2 V8 DI Supercharged
ACDelco E92 [RD,WR]
Cadillac Escalade 6.2 V8 EcoTec3
ACDelco E92 [RD,WR]
Cadillac Escalade 6.2 V8 EcoTec3 10AT
ACDelco E92 [RD,WR]
Cadillac Escalade 6.2 V8 EcoTec3 6AT
ACDelco E92 [RD,WR]
Cadillac Escalade 6.2 V8 EcoTec3 8AT
ACDelco E92 [RD,WR]
Cadillac Escalade ESV 6.2 V8 EcoTec3
ACDelco E92 [RD,WR]
Chevrolet Silverado 6.2 V8 EcoTec3
ACDelco E92 [RD,WR]
Chevrolet Silverado 1500 6.2 V8 EcoTec3
ACDelco E92 [RD,WR]
Chevrolet Suburban 6.2 V8 EcoTec3
ACDelco E92[ RD,WR]
Chevrolet Tahoe 6.2 V8 EcoTec3
ACDelco E92 [RD,WR]
GMC Sierra 1500 6.2 V8 EcoTec3
ACDelco E92 [RD,WR]
GMC Yukon 6.2 V8 EcoTec3
ACDelco E92 [RD,WR]
GMC Yukon XL 6.2 V8 EcoTec3
ACDelco E92 [RD,WR]