Alientech news update: K-Suite Release 3.96
22 July 2020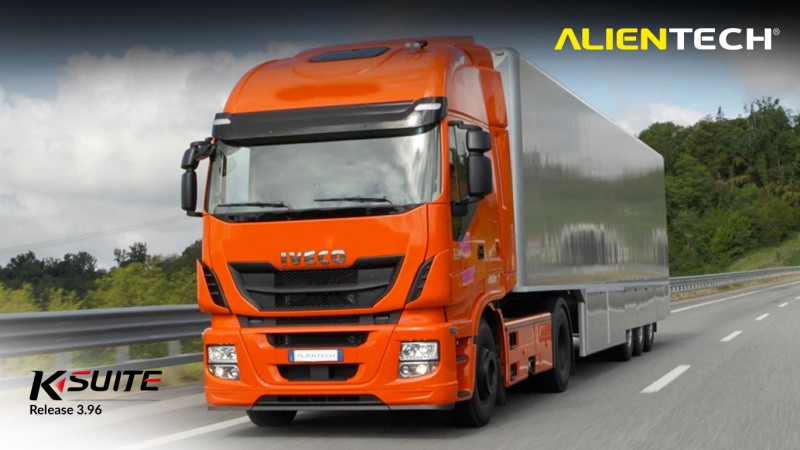 Bosch EDC7 from today in Service Mode with K-TAG!
READ, WRITE AND CLONE THE BEST-KNOWN ECU ON THE WORK VEHICLES.
Thanks to this update, you will be able to perform all the operations necessary for the calibration and the repairing on dozens of work vehicles like IVECO, CASE IH, NEW HOLLAND and FENDT equipped with the ECU Bosch EDC7.
Today the released protocol allows you to connect to the ECU through the connectors: there will be no need to open the ECU, an operation that is always quite delicate, especially on this kind of ECU.
The EDC7 is the most widespread ECU on the work vehicles.
Buses, tractors, earthmovers, and small industrial vehicles are equipped worldwide with this ECU.
The brands introduced in this update are:
AGCO
AGRALE
CASE IH
Challenger
CLAAS Tractors
Doosan
FENDT
Ford Truck
FOTON
GAZ
HINO
International
IVECO
JAC Truck
Lamborghini Tractors
LAVERDA
MASSEY FERGUSON
MAZ Minsk
NEW HOLLAND
STEYR
VALTRA
Volare Buses
VOLVO Trucks
XCMG
The Alientech offer is complete and tries to meet any operational requirement. We are by your side, giving you reliable and practical solutions, whatever your need is.
The ECU Bosch EDC7UC31 is supported also by KESSv2 for the OBD programming, thanks to the 244 protocol.