Alientech news update: K-Suite Release 3.92
17 June 2020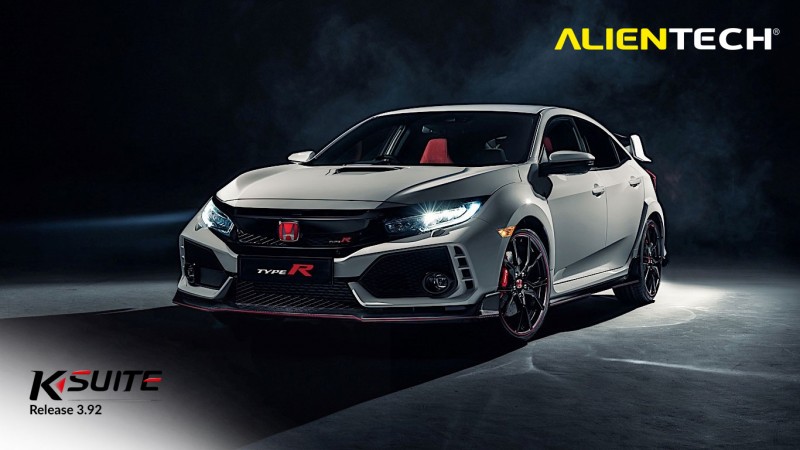 The 734 KESSv2 protocol is now available!

With this new update, you will be able to increase the horsepower and the engine torque of one of the most technological and sporty Honda vehicles, by ensuring an even more aggressive and exciting drive.
Alientech can offer a complete service to its customers, offering the OBD-II programming through KESSv2 with both real and virtual reading for the new models Honda Civic Type R with ECU Bosch MED17.9.3 and microprocessor TC1793.
If the file is available in VR, you can download it, if not, in addition to the reading on the bench, it's possibile to read the ECU in OBD-II.
This ECU is supported also by K-TAG and, using the ECM Titanium software, you will be able also to modify all the main operating parameters of the ECU: offer a complete and safe service!

Thanks to the new K-Suite update, you will be able to work in OBD-II on the following models:
Honda Civic 1.0L i-VTEC Turbo
Honda Civic 1.0L i-VTEC
Honda Civic Type-R 2.0L i-VTEC Turbo
New release 3.92
Honda Civic FK 1.0L 12V i-VTEC 180 TURBO CVT
Bosch MED17.9.3 [RD, WR, VR]
Honda Civic FK 1.0L 12V i-VTEC 180 TURBO MT
Bosch MED17.9.3 [RD, WR, VR]
Honda Civic FK 1.0L 12V i-VTEC AT
Bosch MED17.9.3 [RD, WR, VR]
Honda Civic FK 1.0L 12V i-VTEC MT
Bosch MED17.9.3 [RD, WR, VR]
Honda Civic Type-R FK 2.0 16v i-VTEC Turbo Type-R
Bosch MED17.9.3 [RD, WR, VR]